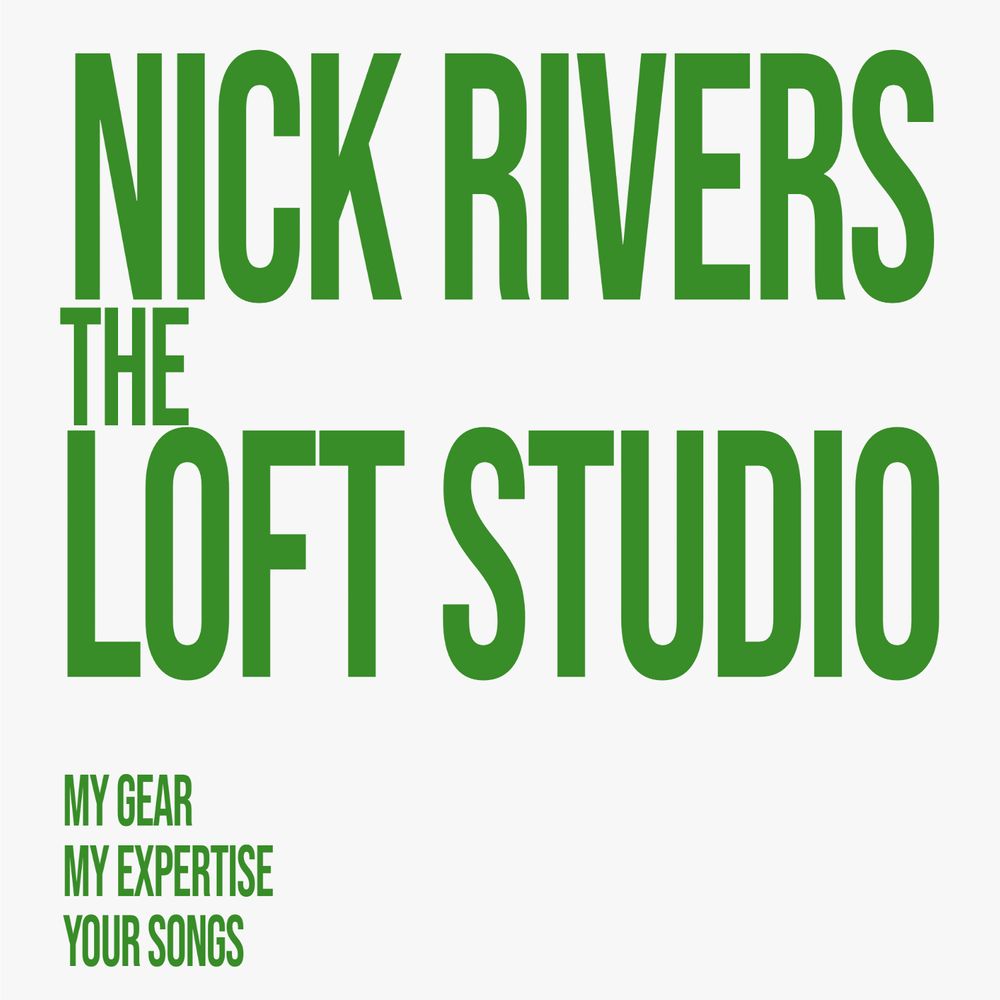 Record at My Home Studio
The loft recording studio
Want to come record at my home studio?  This is the studio where I engineer, mix, master, produce and release all of my own original content.  If you like the sound of my music, let's grab it for you too.  You are more than welcome to use many of my instruments and microphones. 
I am located in New Richmond, WI and I also offer $50 discounts on prices for artists that wish to stay and record for multiple days using a hotel.  I recommend staying at the AmericInn by Wyndham (the best quality for the price in the area in my opinion). 
THESE ARE MY PRICES 
Half Day (4 hours or less) - $250
Full Day (anything past 4 hours, max of 8 hours) - $450
Note: if you are booking more than one full day in a row I will knock $50 off the price
Fill Out the Form Below to Get Started
EQUIPMENT LIST
Note: I have a lot more than this, but this is the important stuff!
 
 SOFTWARE/HARDWARE
Universal Audio Apollo Twin X for incredible top of the line Analog to Digital Conversion.
UA Plugins including the NEVE 1073,Capital Chambers, Anatares AutoTune Advanced, Marshall Plexi Classic, Ampeg SVTVR, Ampeg B10, Teletronix LA-3A, Fairchild Tube Limiter, Helios Type 69 Preamp & EQ, V76 Preamplifier, and Oxide Tape Recorder
TONS OF OTHER PLUGINS THAT MAKE THINGS SOUND AMAZING - ie. Izotope Production Bundle
Using Logic Pro X as my DAW
INSTRUMENTS
Gibson J45 Standard
Epiphone J45 Standard (inspired by Gibson series) 
Gibson SG Standard
Reverend Tricky Gomez 290
Reverend Dirtbike Royale
Squier Tom Delonge Signature Stratocaster
Reverend Dub King Bass
Washburn Banjo
Fender Concert Ukulele
Nylon String Guitar
SJC Pathfinder Drum Kit and Cymbals
Roland TD-11 V Drums
Casio CDP-100 Piano
M-Audio Midi Keyboard
REAL AMPS
Fender Deville 2x12 Tube Amp
Marshall Origin 50 Tube Amp
Fender Rumble 200
HARDWARE PEDALS
MXR Dookie Pedal V2
Dunlop Gary Clark JR. Signature Crybaby Wah
Fulltone OCD
JHS Charlie Brown (original V1)
Dunlop Crybaby Mini
Strymon Flint (Tremolo and Reverb)
Moog MF Delay (Bucket Brigade Time Repeater)
MXR Carbon Copy Deluxe
MXR Dyna Comp